Hi, I'm Rob Couturier. I was previously a licensed tattoo maker in the state of Massachusetts for the past ten years. After working for five years under the watchful eyes of my mentors, I began to venture out to various street shops in the Boston area. Recently relocated to Mesa, I have found a new home at the Tattoo Lounge, where I hope to grow some new roots, and make some new friends and colleagues.  I have been drawing, painting, and sculpting for as long as I can remember.
From a young age, I have been following my calling as an artist. All of which made my transition to tattooing feel very natural. I have been inspired by so many different styles of art over the years ,that it's easy to be enthusiastic about any tattoo that comes my way. With so many talented artists working as tattoo makers today, I'm constantly impressed and influenced by others. I love the work of Horiyoshi the third, Shige from Yokohama, and Grime.I can only hope to keep learning more about tattooing everyday. I truly feel that some of my best work is still ahead of me, So I look forward to you coming in and requesting the most creative tattoos you can imagine.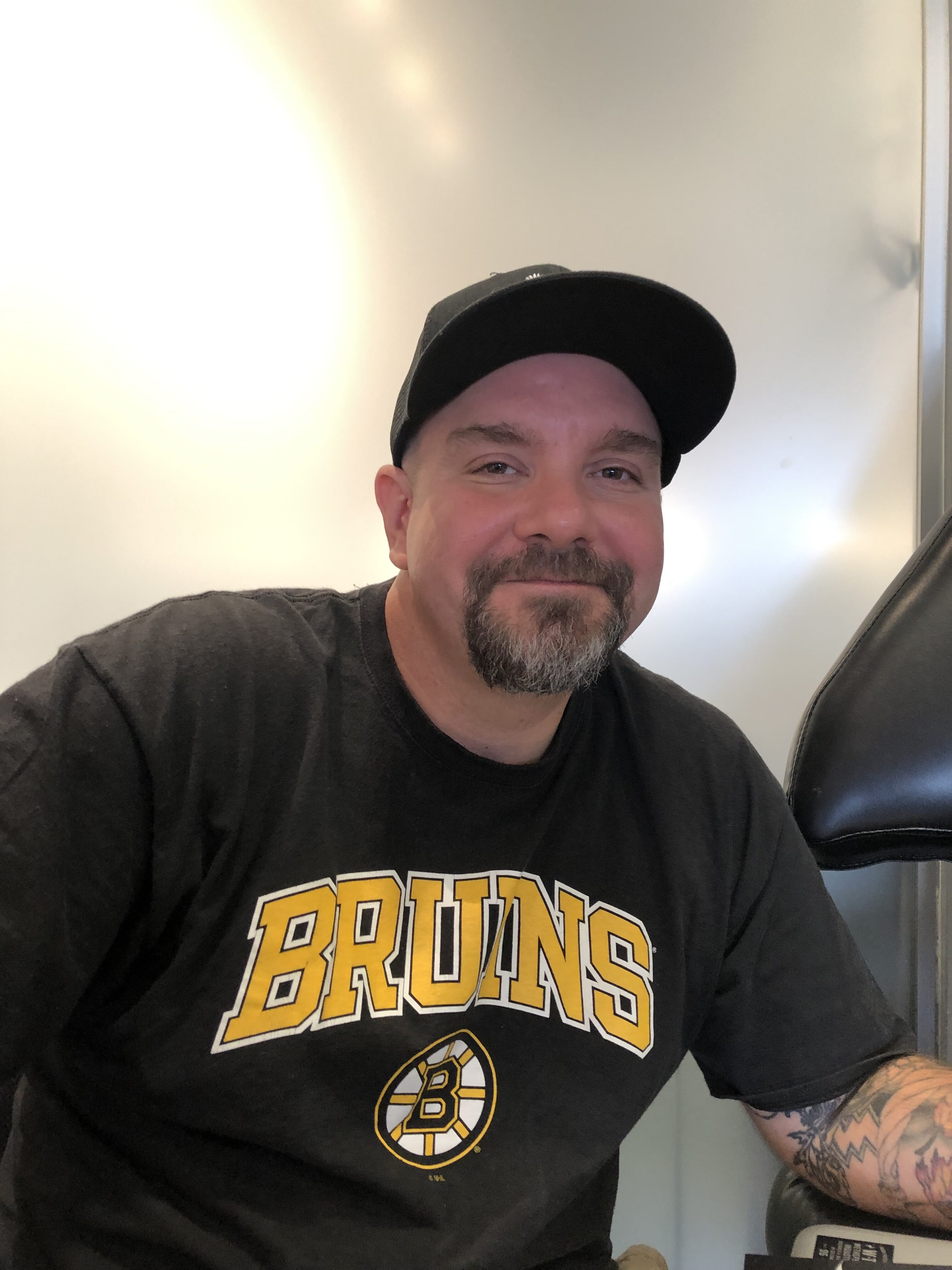 Looking for tattoo ideas...
If you have an idea for a tattoo, please do your own research. The internet is a great place to start. Try using Google Images. Type in tattoos for your search.  Your results will be broken into all kinds of categories. Or, search for something more specific which will give you a million pictures to look through. Finally, select several pictures and print them out in high quality or save them by emailing them to yourself. Make a note for each picture of what you liked about it. This will keep your thoughts in order.
Finally, bring all those pictures into me and I can create the original custom design, JUST FOR YOU!