Cris comes all the way from Colombia. He has been interested in art and tattooing from a young age. In June 2018 he had the opportunity to apprentice under Randy and took it. Since then he has learned the trade and has started tattooing. He has become a fixture at The Tattoo Lounge and remains an important part of the family.
Cris has been married for the last 6 years to the love his life, Leidy . He has a 4 year old son, Logan who likes to draw like his dad. He is from Colombia and has been in the states for 15 years. He is fluent in Spanish.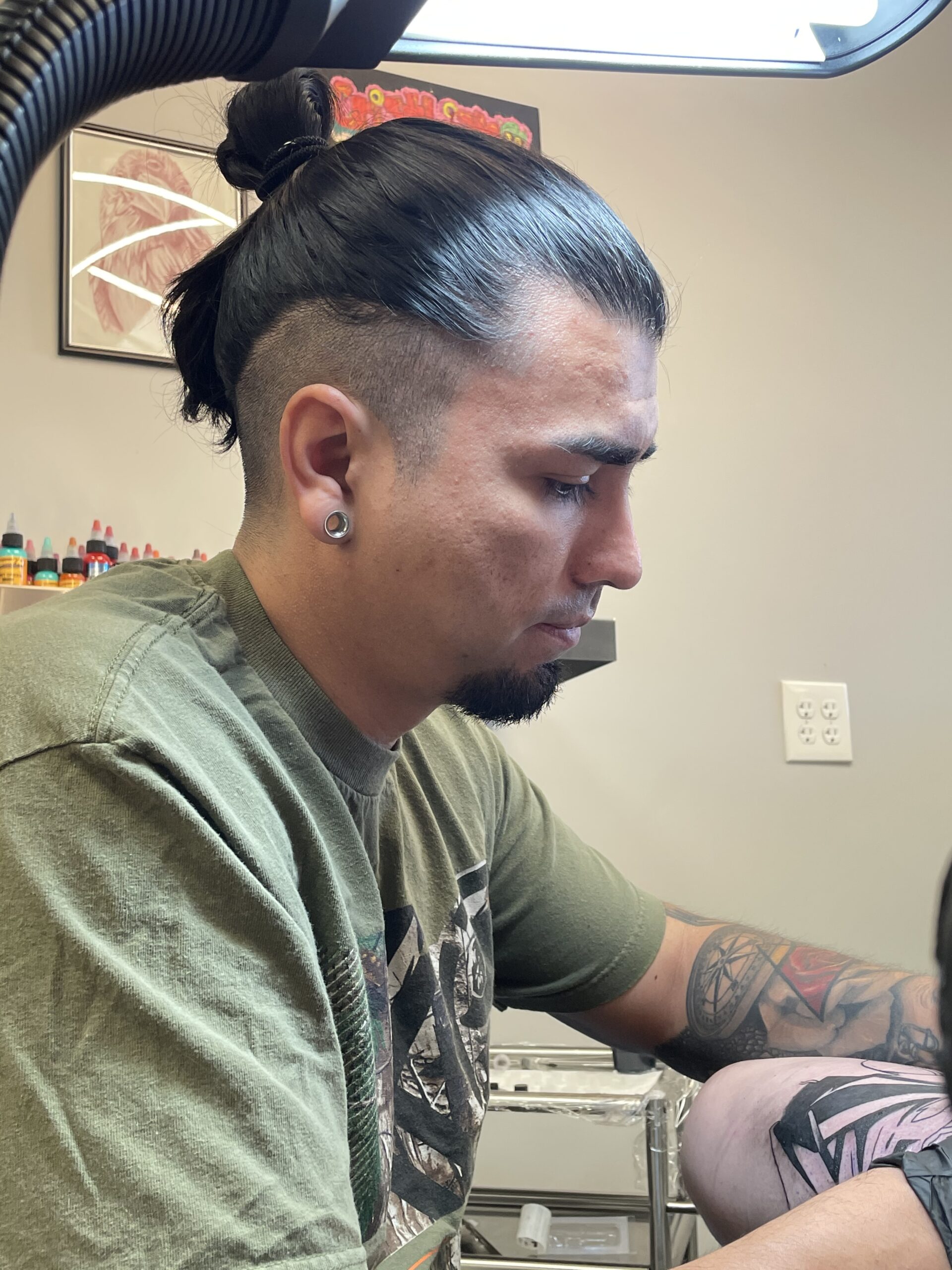 Looking for tattoo ideas...
If you have an idea for a tattoo, please do your own research. The internet is a great place to start. Try using Google Images. Type in tattoos for your search.  Your results will be broken into all kinds of categories. Or, search for something more specific which will give you a million pictures to look through. Finally, select several pictures and print them out in high quality or save them by emailing them to yourself. Make a note for each picture of what you liked about it. This will keep your thoughts in order.
Finally, bring all those pictures into me and I can create the original custom design, JUST FOR YOU!