Hey there, it's me Randy V. Just a little about me…. I have lived all over the United States and also a couple of places in Germany. I am the product of a military family. I have been into art all of my life. I like different forms of art, from stained glass to acrylic paints and just recently oil paints. However, I believe my true calling is tattooing. I sleep, eat, and breathe tattoos.
I have been a professional tattoo artist for over 18 years. In 2010 I moved to Scottsdale and worked in a high end studio. I was there approximately 4 years before opening a private studio in Scottsdale. 8 years ago, my lifelong dream of opening my own studio came to fruition and The Tattoo Lounge was born.
In February of 2014 I had the chance of a lifetime to be a contestant on the Hit TV Show Ink Master.  I gained friends for a lifetime. Since then and prior to I have participated in several conventions and won several awards. My pieces have been printed in various different magazines. I don't really specialize in any one particular type of tattoo but realism and animals are my favorite things to do. I love bright colors but I also really enjoy black and gray pieces.
My Influences in the tattoo world are other artists like Ron "Big Daddy" Meyers, Nikko Hurtado, Tom Renshaw, Mike Devries, Bob Tyrrell and and many more.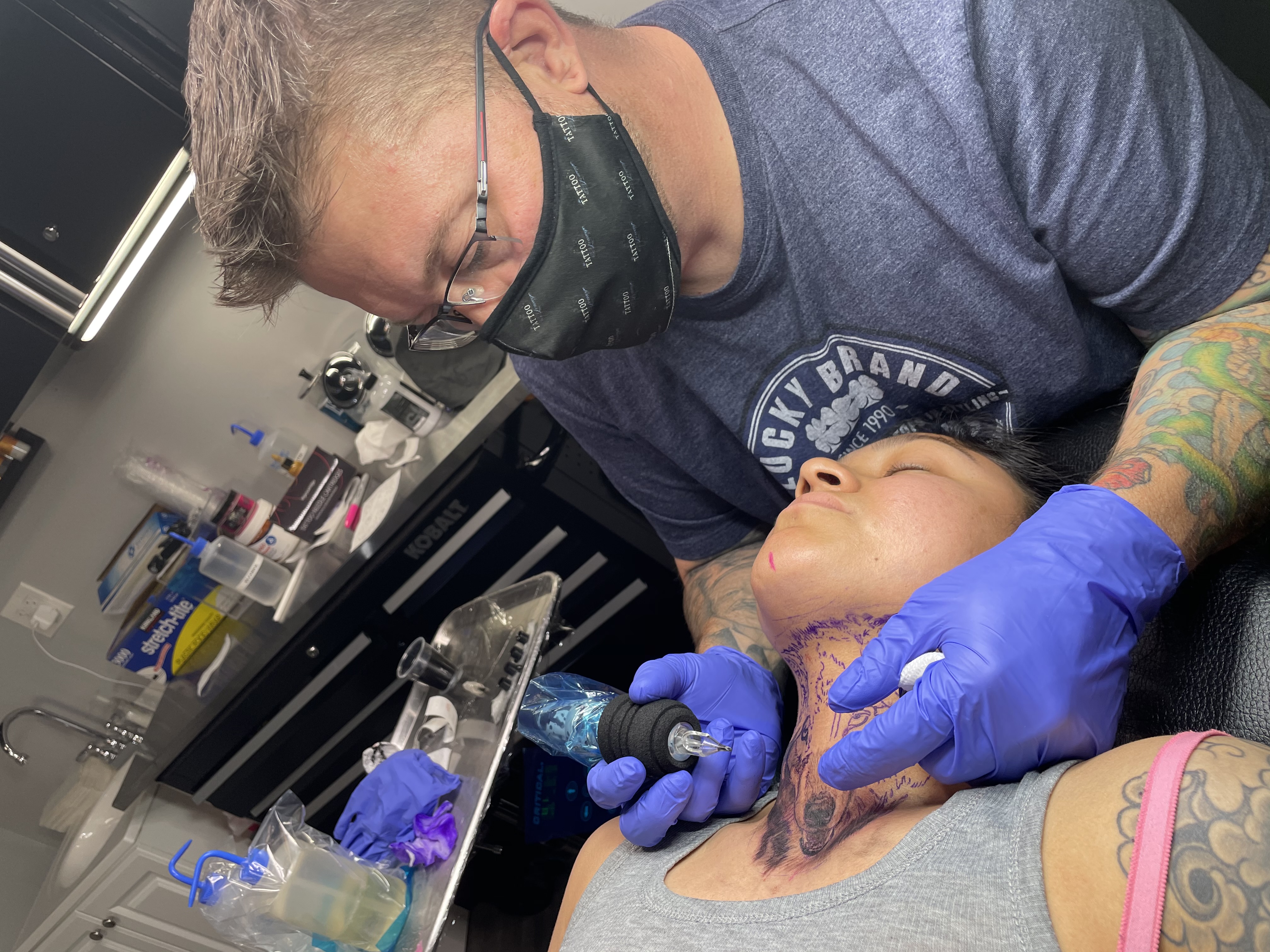 Looking for tattoo ideas...
If you have an idea for a tattoo, please do your own research. The internet is a great place to start. Try using Google Images. Type in tattoos for your search.  Your results will be broken into all kinds of categories. Or, search for something more specific which will give you a million pictures to look through. Finally, select several pictures and print them out in high quality or save them by emailing them to yourself. Make a note for each picture of what you liked about it. This will keep your thoughts in order.
Finally, bring all those pictures into me and I can create the original custom design, JUST FOR YOU!
Randy is sponsored by and only uses Eternal Ink.
We use Eternal Ink for the brightest colored tattoos!