Hi my name is Kenny. I was born in Arizona and always wanted to be a tattoo artist. I went to an art highschool and after moved to LA for 5 years before moving back and getting a formal apprenticeship. I learned how to build tattoo machines and paint flash. I focused on American Traditional, while picking up the rules and other tattoo styles along the way. I enjoy doing custom pieces where i get to draw and illustrate, black work, black and grey and am progressing into realism.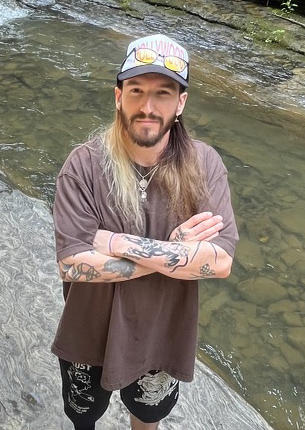 Looking for tattoo ideas...
If you have an idea for a tattoo, please do your own research. The internet is a great place to start. Try using Google Images. Type in tattoos for your search.  Your results will be broken into all kinds of categories. Or, search for something more specific which will give you a million pictures to look through. Finally, select several pictures and print them out in high quality or save them by emailing them to yourself. Make a note for each picture of what you liked about it. This will keep your thoughts in order.
Finally, bring all those pictures into me and I can create the original custom design, JUST FOR YOU!