Hello! My name is Kimm and I was born and raised in Glendale, Arizona. ever since I was a small kid, I've had a pencil in my hand and drawing whatever I could. It's been a passion of mine and I always knew I'd do something with it. After exploring several careers, I discovered the tattoo world and fell in love instantly. I think it's incredible to have people walk around the world with my art. It is an honor to be able to create pieces people will love for the rest of their lives.

I have been tattooing for around 3 years and grow more and more each day. I love meeting new people and creating not only amazing art together but meeting amazing people from all over. I love doing illustrative pieces, anime, any floral, hope to get into realism and much more.
Come see me to create some pieces you'll love forever!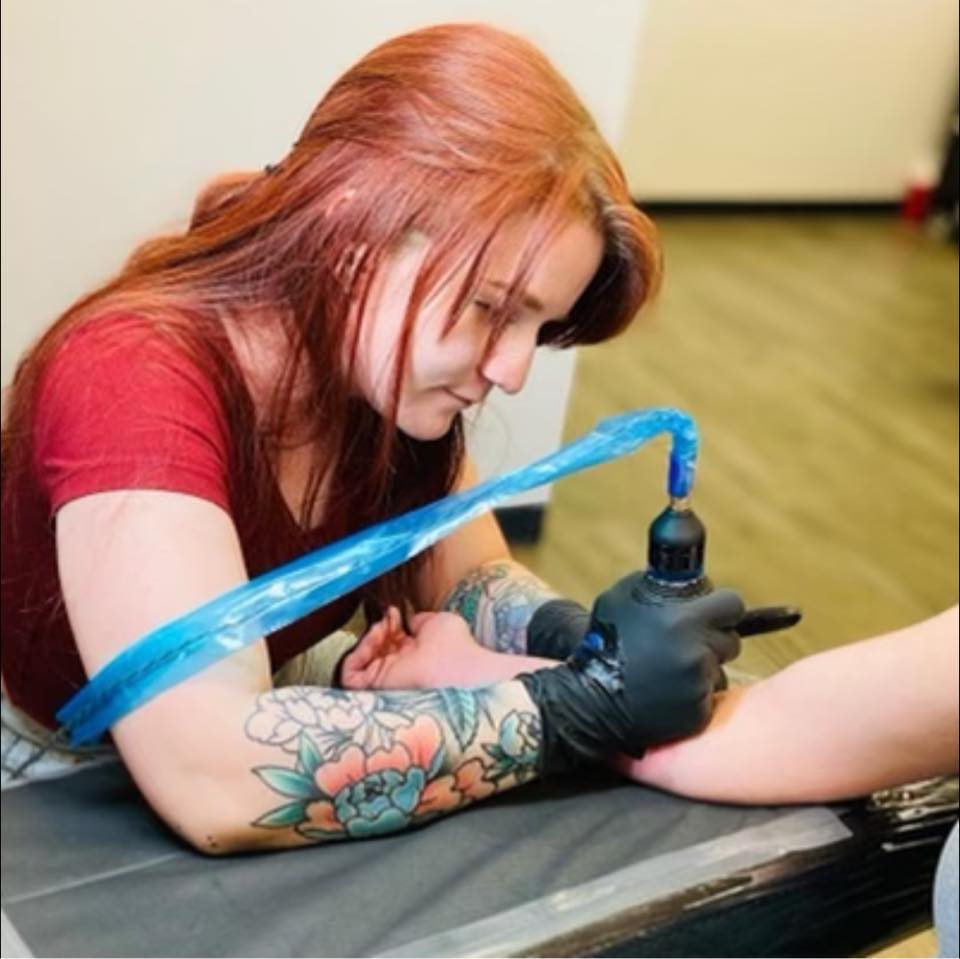 Looking for tattoo ideas...
If you have an idea for a tattoo, please do your own research. The internet is a great place to start. Try using Google Images. Type in tattoos for your search.  Your results will be broken into all kinds of categories. Or, search for something more specific which will give you a million pictures to look through. Finally, select several pictures and print them out in high quality or save them by emailing them to yourself. Make a note for each picture of what you liked about it. This will keep your thoughts in order.
Finally, bring all those pictures into me and I can create the original custom design, JUST FOR YOU!